Some of the changes to the 1966 Model Year
A New 1300cc, 50hp Engine is added to the 1966 Model. This will be the only year this engine is used in the Beetle.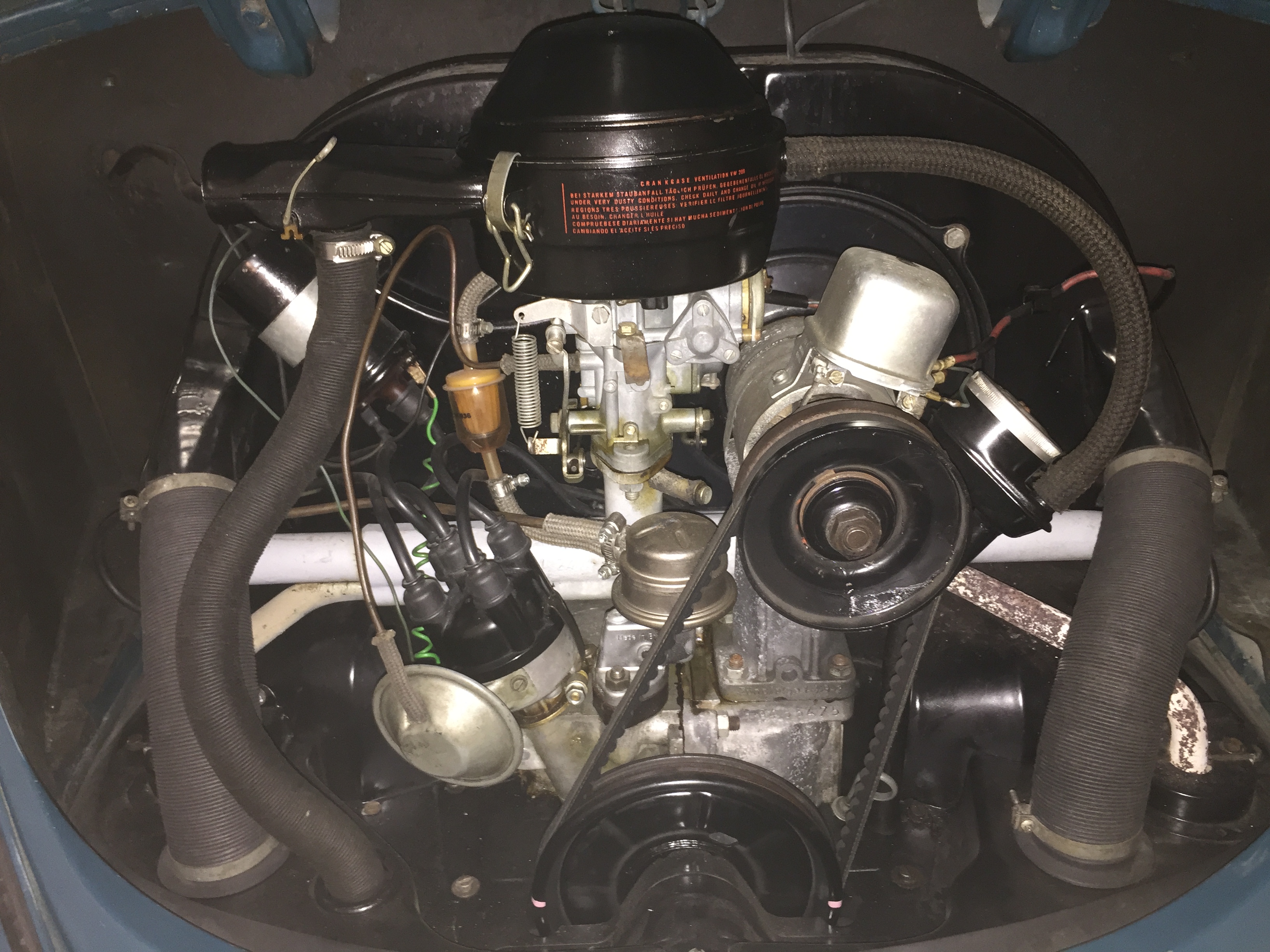 A 1300 Emblem is added to the Rear Engine Lid, setting it apart from the previous years.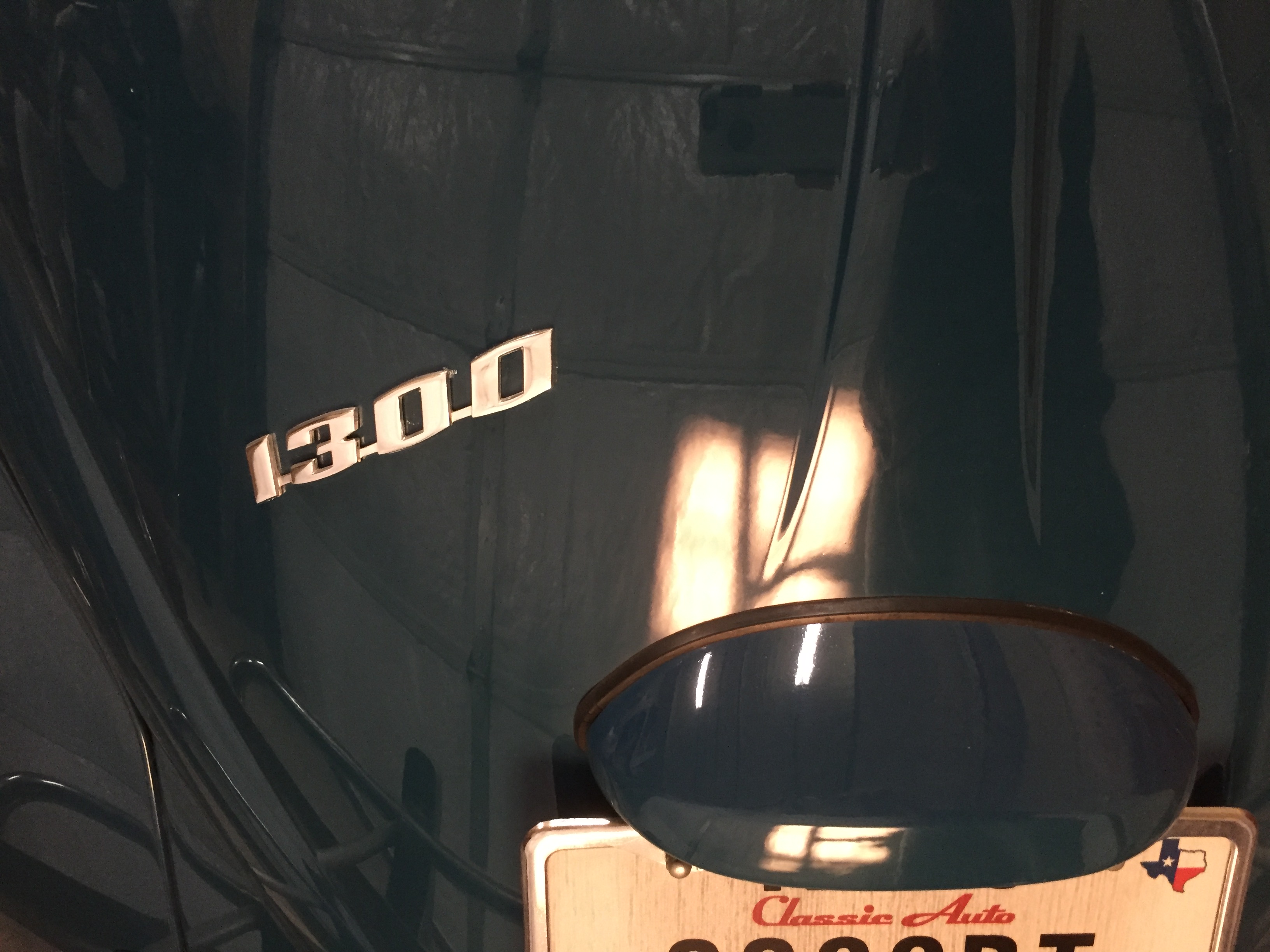 The clutch cable guide is protected with a rubber hose
The Carburetor is now a 30PICT-1, which includes a new jet configuration.
The Steering Knuckle is now connected to the torsion arms with maintenance free ball joints.
The Torsion Leaf Springs are increased from eight springs to ten.
The Frame Head is modified to accommodate all of the improvements in the suspension.
The New Slotted Wheels are introduced with the primary purpose of cooling the brake drums. Introduced along with the new wheels are a new, flat style hubcap.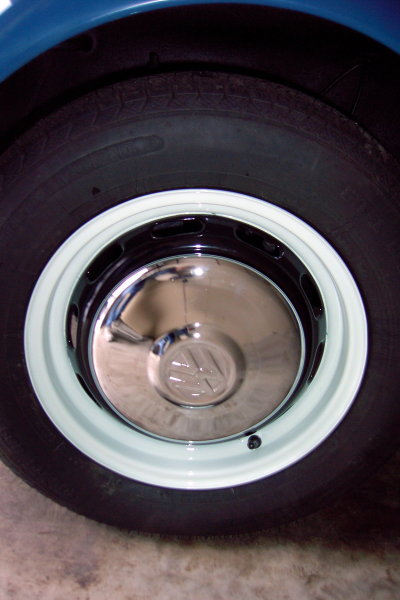 One Key is all that is needed now to open both the doors and operate the ignition.
A much needed Air Vent is added to the 1966 Dash Board to eliminate the build up of moisture on the inside of the windshield during cold, or wet driving conditions.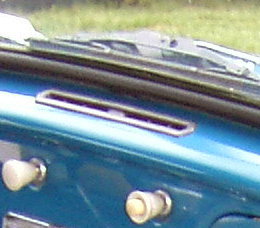 The Emergency Flasher is now mounted on the dash board just above the ignition.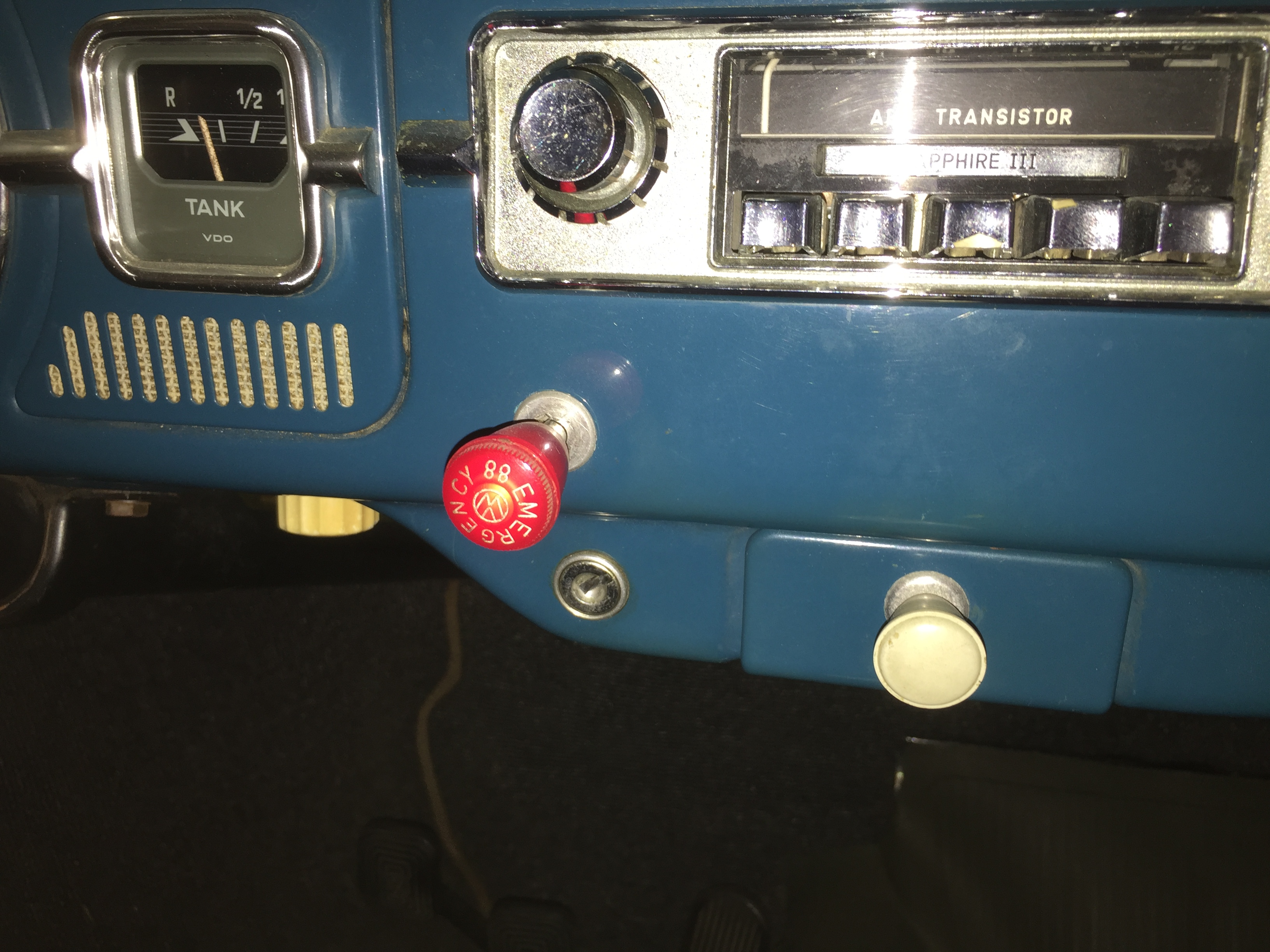 The Headlight Dimmer Switch is now located on the rear of the turn signal lever.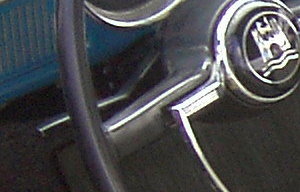 The Half Circle Horn Ring is reintroduced for the 1966 model year.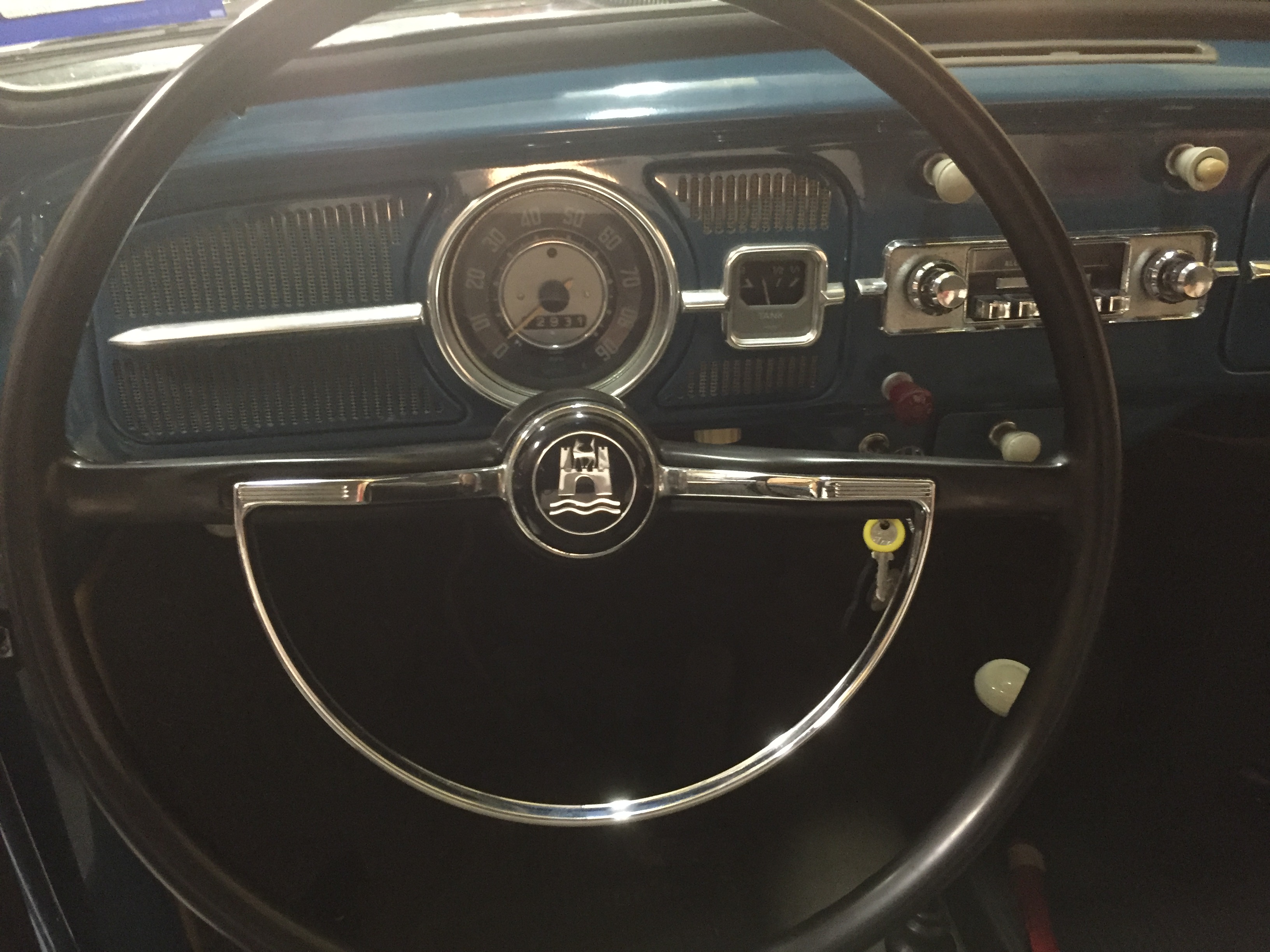 When the Windshield Wipers are turned off they now automatically stop on the left side of the windshield.

A new Locking Mechanism is incorporated into the front seats which prevents them from tipping forward in the event of a collision.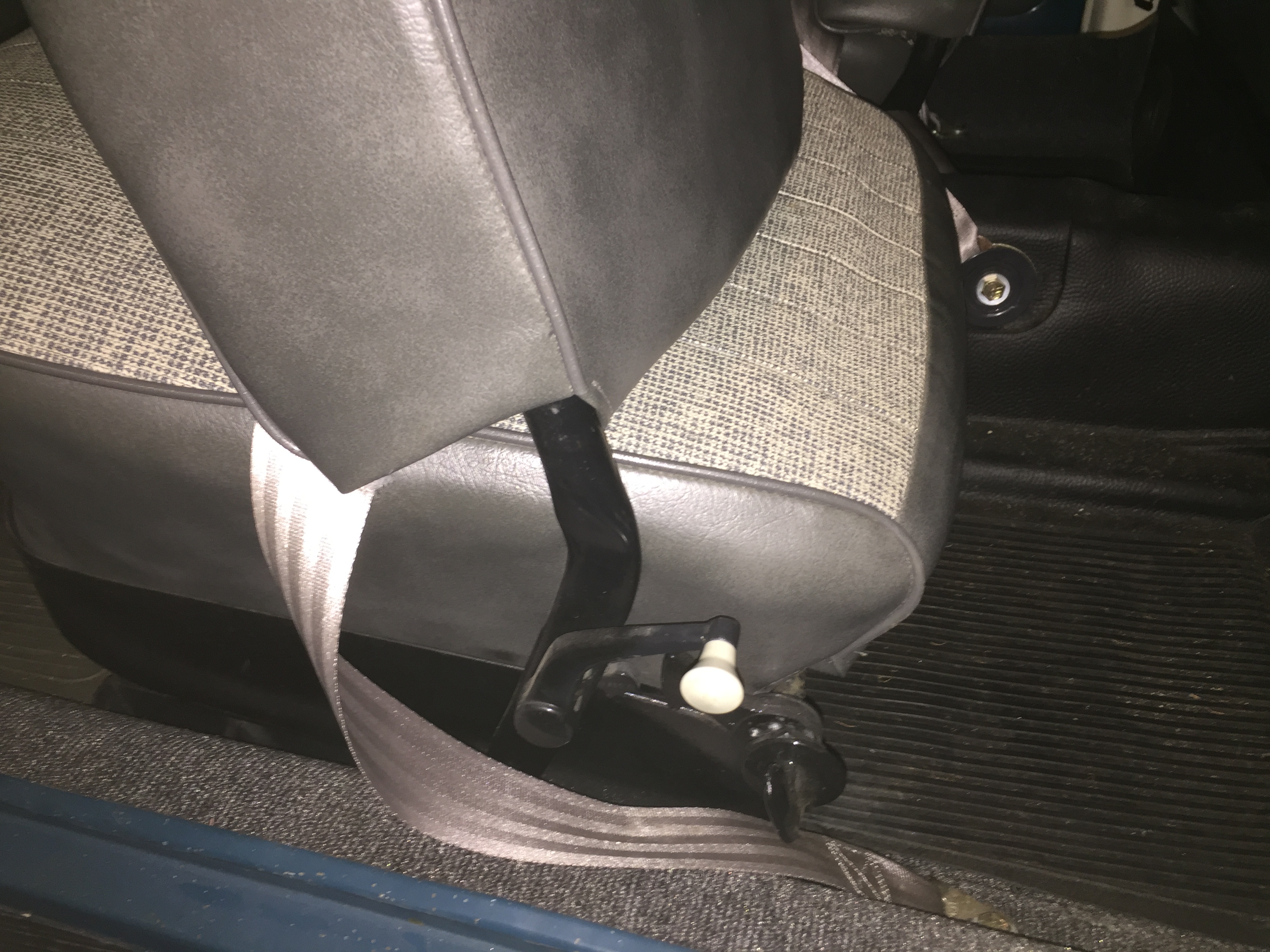 A larger Rear View Mirror is added and it is no longer incorporated into the sun visor mountings.